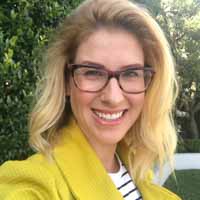 Hayley Leek
RN, CNS, NCA
Hayley is a Clinical Nurse Specialist and Continence Nurse Advisor with over 18 years nursing experience. She graduated from the University of Technology Sydney in 2002 with a bachelor of nursing and holds a post graduate certificate in continence promotion. She has been a continence nurse advisor for over 9 years and enjoys working with children and their families to conquer bedwetting in a positive, kind and caring manner.
Hayley is the founder of Rainbow Kids Bedwetting www.rainbowkidsbedwetting.com.au which is an in-home advisory service that assists families in the Southern Sydney area with bedwetting issues. She also holds a position at St George Hospital as a Continence Nurse Advisor as well as working in private practice in the area of Urogynaecology.
She is a member of the Continence Nurses Society of Australia and the Australian Health Practitioner Regulation Agency (AHPRA). She keeps up to date with current research and continues professional development on a regular basis.
View All Team