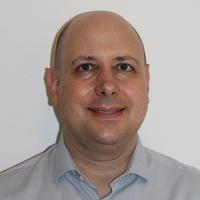 Marc Bloom
BA, Hons (Psychology), M Clin Psych
Marc Bloom is a registered Clinical Psychologist with the Psychology Board of Australia (AHPRA). He has 18 years of professional experience in Psychiatric, school and private practice settings. Marc obtained his Masters degree in Clinical Psychology from Macquarie University in 2001.
After obtaining his degree, Marc worked in South Africa for 6 years before returning to Australia in 2006. While in South Africa, Marc lectured Psychology to university students. He also worked for a year at TARA Psychiatric Hospital in their Outpatient Children's Ward. His work there involved psychological testing, running parenting groups, and individual psychotherapy with children and adolescents. He subsequently worked for three years in private practice. He was involved in the development and delivery of training workshops aimed at helping teachers better understand the emotional needs of children. Some of Marc's experience involved working in townships. He has experience in treating severe childhood trauma.
Upon returning to Australia, Marc worked as a School Psychologist for 8 years. He started doing some private consulting in 2012. He now consults privately full-time. As part of his private work, Marcsupervises registered Clinical Psychologists.
Marc's clinical experience has always focused on work with children and adolescents. Marc is trained and experienced in a number of therapeutic models, but his overall approach focuses on the therapeutic relationship as this is the foundation for any effective intervention. Marc aims to address the specific needs of his clients. He engages his clients in both short-term and longer-term work depending on what is most appropriate. He has a keen interest in psychotherapy with children and their families. His approach is strengths based. He aims to provide his clients with confidence and mastery over their difficulties. 
Some of the specific difficulties which Marc addresses include anxiety, school refusal, trauma, depression, behavioural problems and sleep disorders. He also does a lot of parental counselling.
View All Team