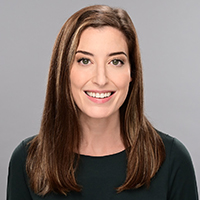 Dr Anne Selikowitz
BAAdv(Hons) MBBS FRANZCP Cert Child & Adol Psych
Dr Anne Selikowitz is a Child and Adolescent Psychiatrist with experience assessing and treating young people with a range of social, emotional and behavioural issues. She attained a Bachelor of Medicine/Bachelor of Surgery from the University of Sydney and is a Fellow of the Royal Australian and New Zealand College of Psychiatrists. She has also completed an advanced training certificate in Child and Adolescent Psychiatry.
Dr Selikowitz has previously worked at the Sydney Children's Hospital, managing psychiatric inpatients and providing consultation services to the general hospital. She has also worked in a community setting as part of the St George Hospital Child and Adolescent Mental Health Service.
Dr Selikowitz gained extensive experience working as part of a multidisciplinary team at Uspace, a specialist inpatient unit for young people with complex psychiatric presentations. She also had the opportunity to work with the Karitane Toddler Clinic, a service which offers targeted interventions for families of young children with behavioural problems.
Dr Selikowitz is passionate about providing holistic and individualised care to young (aged 8–17 years) people and their families. She believes that a collaborative approach is essential in ensuring that children and adolescents achieve their full potential. Outside of work, Dr Selikowitz enjoys creative hobbies such as painting and drawing.
View All Team