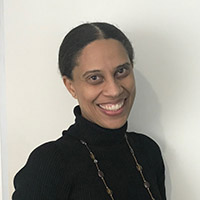 Cleo Eshun-Wilson
M. Ed (Ed Psych), B. Ed (School Couns), H.D.E., B.A. (Psych)
Cleo Eshun-Wilson, is an educational and child psychologist, who trained in South Africa in both Natal and Cape Town. She loves to travel and has lived in three different countries to date.
She owned her own practice in Hervey Bay, QLD, for over a decade, after being in a group practice for almost a year in the same area. She has recently moved to the Northern Beaches of Sydney with her family.
Cleo has experience working with children 2-17 yrs of age. She uses an eclectic approach to therapies and has a passion for assessments such as cognitive testing (WISC, WNV, WPPSI), ASD assessments and dyslexia testing.
To create the best possible support platform for your child, she liaises with schools, teachers, paediatricians and allied health practitioners. She is both an NDIS and medicare approved provider. Finding quick yet lasting solutions for your child and family is her heart-felt goal.
Cleo is currently contracting with both Kids First Children's Services in Brookvale, near Westfield Warringah Shopping, as well as Developmental Paediatrics in Bondi Junction.
View All Team