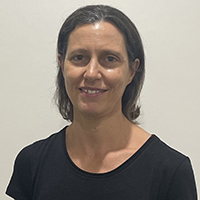 Dr Dania Nathanson
BSc(Med) MBBS MPH FRACP
Dr Dania Nathanson is a consultant community and developmental paediatrician with many years' experience caring for infants, children and adolescents with developmental, behavioural and emotional/ mental health challenges. Taking a child and family centred approach to her work, she believes that children and young people do best when they are cared for in partnership with their parents and other caregivers. Dr Dania believes in helping empower parents to be the best advocates and supports for their child and she works to support and work with parents and families to ensure every child is able to reach their full potential.
Taking a life course and strengths-based perspective, Dr Dania works in partnership with parents, allied health professionals and educators to understand and support each child. She is a Fellow of the Royal Australasian College of Physicians and member of the RACP Chapter of Community Child Health, the Neurodevelopmental and Behavioural Paediatric Society of Australasia, and the Australia & New Zealand Academy for Eating Disorders.
View All Team