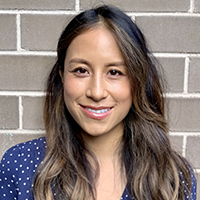 Dr Harmonie Wong-See
BSc MBBS FRACP MPH DCH
Dr Harmonie Wong-See is a Developmental and Behavioural Paediatrician specialising in Autism, Developmental Delay, Attention Deficit Hyperactive Disorder (ADHD) and Learning Difficulties. She is passionate about providing holistic care, while striving to achieve the best possible developmental and medical outcomes for her young patients.
Dr Wong-See has a Masters of Public Heath, having graduated with excellence at the University of New South Wales. She has completed her training through the Sydney Children's Hospital Network, is a current member of the Neurodevelopmental and Behavioural Paediatric Society of Australasia.
Dr Wong-See is an accredited administrator for standardised Autism and Developmental Assessment tools.
View All Team