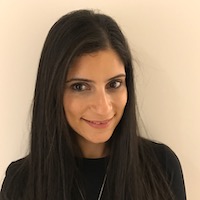 Joanne Lazarus
PGDip Speech and Language Therapy; BA(hons) Linguistics and Phonetics
Joanne is a Paediatric Speech and Language Therapist. She is a passionate, neurodiversity affirming speech pathologist with many years of experience in working with children with a range of speech, language and communication difficulties. Joanne adopts a collaborative, strengths building approach in her specialty area of practise – working with autistic children, children with attention deficit and hyperactivity disorder (ADHD) as well as pre-school stuttering (Parent Child Interaction – Michael Palin Centre).
Joanne's approach to therapy is family centred, child-led and she strives to ensure that therapy is realistic and can be built in to family lifestyles and routines to enable maximum effectiveness.
She graduated from City University in London, UK in 2006 after completing a post-graduate diploma in Speech and Language Therapy and a BA in Linguistics and Phonetics prior to that.
Joanne has many years of experience working with children and their families in the UK and Australia and is certified in both countries. She has experience in working for the NHS, not for profits and private practice in both face to face and tele-health.
View All Team