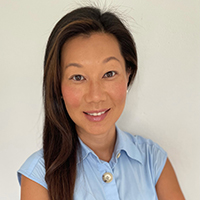 Dr Linda Tong Pao
BSc/BSc (Hons) MBBS DCH FRACP
Dr Tong Pao is a general and developmental paediatrician with experience in developmental and behavioural paediatrics who completed 8 years of training through the Sydney Children's Hospital Network. She is a Fellow of the Royal Australasian College of Physicians and a member of the RACP Chapter of Community Child Health. She has completed a Bachelor of Science and Bachelor of Science with Honours in Physiology with the University of Queensland. She is also completing her Masters of Public Health through the University of Sydney with a specific focus on Communicable diseases.
Dr Tong Pao has loved working throughout New South Wales, Victoria and far north Queensland at both tertiary as well as regional and rural hospitals. She is dedicated to working with families in order for children to reach their best health and human potential through providing holistic care. Her work has focused on general paediatrics and developmental and behavioural paediatrics however also has experience in child protection, child psychiatry, adolescent and obesity medicine. She is a member of the Neurodevelopmental and Behavioural Paediatric Society of Australasia and the Australian ADHD Professional's Association.
View All Team