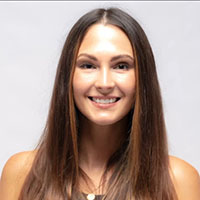 Monica Sekowski
B. A Psych, PG. Dip Psych, M. Psych (Ed & Dev), M. Psych (Clin)
Monica is a Clinical psychologist holding both a Master of Educational and Developmental Psychology and a Master of Clinical Psychology, with an area of specialty in feeding and eating disorders in children and adolescents.
Monica's background includes the provision of speciality diagnostic assessment and treatment in child and adolescent mental health; she has a special interest in anxiety disorders and OCD. In addition to her private work at Developmental Paediatrics, Monica has over 12 years of experience working in inpatient and outpatient paediatric mental health services across Sydney.
She is the Senior Clinical Psychologist at the child and adolescent mental health service Campbelltown Hospital and Principal Clinical Psychologist at Eastern Suburbs Psychology. Monica also works with the Australian Institute of Sport (AIS), providing psychology services to high-performance athletes and coaches.
Body Image and Eating Disorders
Monica is a board-approved supervisor and provides clinical supervision as part of her role as a credentialed eating disorder clinician and member of the ANZAED to those undertaking the credentialing program in NSW.
Monica held the position of eating disorders coordinator for the Southwest Sydney local health district in 2020, where she was responsible for consulting on the clinical aspects of eating disorders treatment and training in all four hospitals in this district.
View All Team