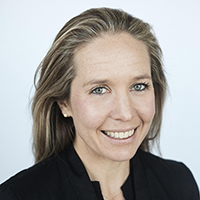 Dr Phoebe Williams
BSc BCom MBBS(Hons) DCH MSc FRACP DPhil
Phoebe is a Consultant Paediatrician who completed her training in General Paediatrics at Sydney Children's Hospital, as well as undertaking a second specialisation in Paediatric Infectious Diseases. Phoebe completed her PhD in Clinical Paediatrics with the Nuffield Department of Medicine at The University of Oxford (UK) and is an NHMRC Fellow at The University of Sydney, undertaking research focused on preventing and managing infections in newborn babies.
Phoebe has a strong interest in global health and continues to work closely with a number of hospitals in low-income countries. As a mother of four children (including triplets), Phoebe is committed to improving the health of children across the globe. She enjoys working with families to achieve their child's best health outcomes through health promotion and evidence-based management strategies. Phoebe is particularly passionate about infant sleeping and settling problems, and is an accredited Neuroprotective Developmental Care (NDC) practitioner, providing evidence-based strategies to promote secure psychological attachment and infant neurodevelopment.​
Phoebe is available for appointments regarding general paediatric medical issues, perinatal and infant neurodevelopment challenges and paediatric infectious diseases.
View All Team