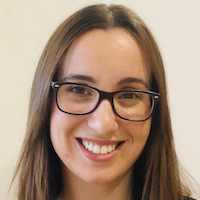 Vanessa Andrijic
BSc(Psych Hons Class1) MPsych(ClinChildPsych) MAPS
Vanessa is a Clinical Psychologist who is passionate about working with children and families. She is experienced in the assessment and treatment of children presenting with developmental, learning, behavioural, social and emotional difficulties. Vanessa believes in the importance of a collaborative and individualised approach when working with families to help them reach their goals.
Vanessa's background includes providing specialised diagnostic assessments for developmental delay, intellectual disability, specific learning disorders, Autism Spectrum Disorder, Attention Deficit Hyperactivity Disorder, behaviour, anxiety and mood disorders, complex trauma and attachment difficulties. She has experience delivering individual, group and family based interventions. She utilises evidence-based therapies, primarily Cognitive Behaviour Therapy (CBT) and Acceptance and Commitment Therapy (ACT), as well as parenting interventions to improve children's behaviour and emotion regulation skills. She very much values being part of a multidisciplinary team and working together with parents, teachers and other professionals to ensure best outcomes for children.
Vanessa has worked in public, not-for-profit and private settings, and has a special interest in early childhood development and the important role of early intervention. In addition to her private work at Developmental Paediatrics, Vanessa is part of a multidisciplinary team at the Royal Hospital for Women, providing developmental follow-up for children born significantly prematurely. In her previous role, Vanessa gained experience using technology to deliver services to children and families in rural and remote areas. She has also participated in university research projects exploring the effectiveness of online therapies for the treatment of conduct problems and anxiety disorders. Vanessa has published peer-reviewed research in the field of childhood anxiety.
Vanessa completed her undergraduate training at the University of Sydney and obtained her postgraduate qualifications at the University of Melbourne. She is an endorsed Clinical Psychologist with AHPRA, an approved supervisor with the Psychology Board of Australia, and full member of the Australian Psychological Society.
View All Team